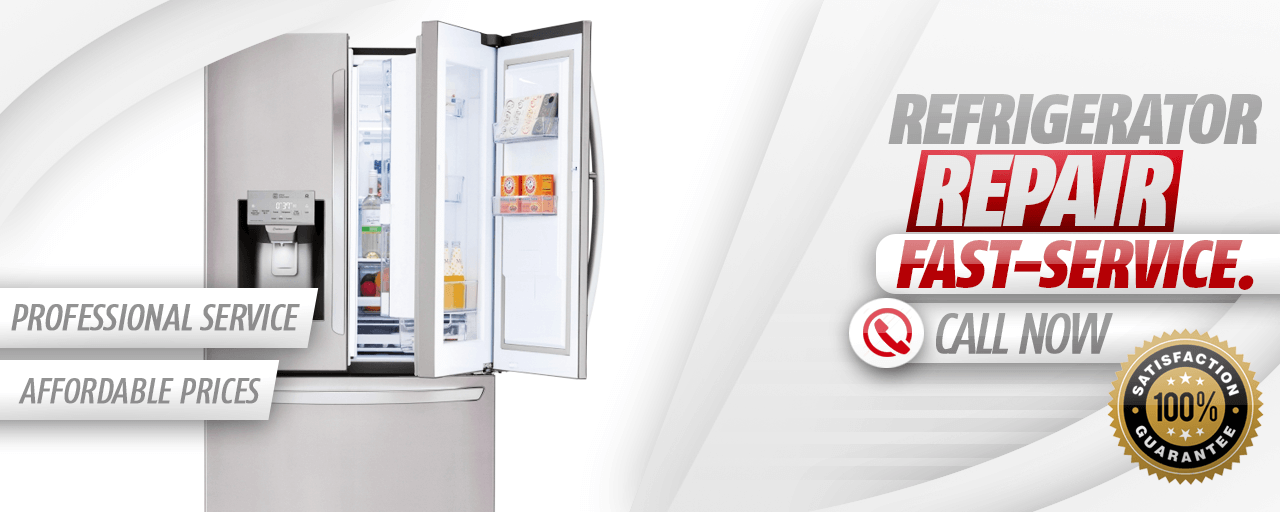 CALL TODAY:
(845) 201-1689
The central appliance of your kitchen is the refrigerator. You use it to preserve all of your dairy, meats and produce before it is time to eat them. A broken refrigerator means to thawed or melted food that will get thrown away. Nobody wants to throw out perfectly good food. So, it is important to fix refrigerator problems on the spot! You will want to use an appliance repair company offering same-day service to fix refrigerators and freezers (service information).
Who you want to call is New City Appliance Repair. We are able to repair all the usual refrigerator problem during a first appointment and on the same day that you call. We work quickly to ensure that your freezer or refrigerator is working again and the food does not need to be thrown out.
REFRIGERATOR PROBLEMS
LOUD/CONSTANT NOISES
We do more service calls for loud refrigerator noises than any for any other issues with freezers or fridges. The most common reasons for noises from a refrigerator are the evaporator fan motor inside of the freezer or the condenser fan motor. When you can, try to identify the location of the noise before you call. When we know this we can make sure to bring the right tools and parts to fix the problem.
WATER LEAKS
Our certified appliance repairmen fix refrigerator leaks too. The most common reasons for a leaking refrigerator are an issue with the door latch or closure or a broken water inlet valve. We load our vans with the necessary tools and parts to finish both types of repairs in our initial visit!
WON'T START
There are 3 reasons a refrigerator won't start or run. The first is if it is not plugged in or if the circuit breaker is tripped. The other two are either a broken compressor overload relay or a temperature control malfunction. Call us to fix this problem the day it occurs.
ICE MAKER WON'T MAKE ICE
We fix ice makers that do not make ice. The usual problems with ice makers are broken water fill tubes, temperature control in the freezer, or a broken water inlet valve. Sometimes ice makers work too slowly and produce smelly ice cubes. We can fix that problem as well.
FRIDGE TOO COLD/TOO WARM
Temperature issues, too hot or too cold, are common reasons we are called. A too-warm refrigerator is usually because of a broken air inlet damper. When the refrigerator is too cold, that is a problem with the thermistor or temperature control. This is the same when a freezer that is too cold. We can repair temperature problems on all major brands and models of freezers and refrigerators.
BROKEN WATER DISPENSER
A broken water dispenser is a rare refrigerator problem but we know how to fix the problem. Usually the water inlet valve or dispenser actuators are not working right. We carry the parts and tools deal with this issue on Whirlpool, GE, Sears, Kenmore, Sub-Zero and other refrigerator brands.
DOOR LATCH/BULB PROBLEMS
Condensation problems and leaks happen when the door closure or latch is broken. We routinely repair seals, gaskets, and hinges to make sure that your refrigerator door opens and closes correctly. A broken refrigerator door also means a loss of temperature and spoiled food, so fix this problem by calling us for a same day visit. We will also replace and repair broken bulbs in the refrigerator or freezer when we visit.